Our Core Values: The Driving Force behind Our Products and Services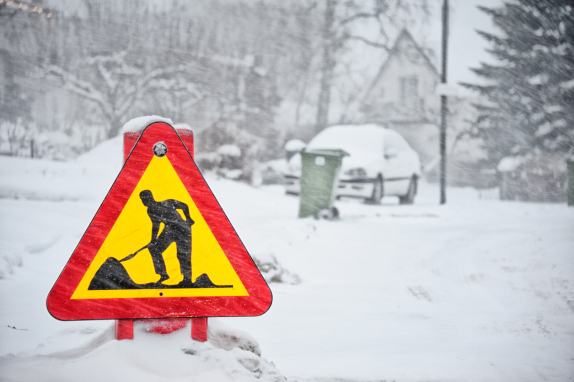 The cooler weather always reminds us of the holiday season. Keeping workers and communities safe is one of the driving forces behind North America Traffic's products, which is why we're committed to designing and perfecting our range of Portable Temporary Traffic Signals and Automated Flagger Assistance Devices (AFADs) for workers across North America. The innovation and passion of our people is reflected through our line of AFADs and PTLs. While the intention behind these products is to create safer work environments for flaggers, construction workers and road works, we also hope that our dynamic products and customer service can continue to promote overall community safety and business efficiency.
Customer Service That Gives Back
Our company culture is based on five core values that we apply to our work: effective, innovative, sense of pride, commitment and integrity. As we've expanded our company and product offerings, we've continued to use these foundational values as inspiration for new products and services.
In addition to supplying business managers, project managers and site supervisors with products that showcase advancements in solar, LED and PLC programming in Portable Temporary Traffic Signals, we have the service you need to establish safer work zones. Our FAQ page provides customers with various resources that enable them to gain a better understanding of product specifications and usage guidelines. However, we understand that sometimes your unique circumstances call for custom solutions. That's why North America Traffic has a team of technical support experts who are prepared to help you 24/7 so that you can get back to work. We're proud of creating a business model that reflects each of our core values.
Together, we can revolutionize safety on jobsites!
Discover Our Core Values
So, how exactly do our core values manifest themselves in the products that you buy? Our team has infused North America Traffic's unique values into all aspects of our business, and we are confident that you'll realize them in your own work zone:
1. Effective: The secret component of any team's success is an amazing work ethic and a united vision – and having an outstanding traffic control product to help support those qualities doesn't hurt, either! We've poured expertise and passion into our products and it's our belief that our success will be mirrored through yours.
2. Innovative: There's always room for new ideas and proactive change. We're committed to innovating the road work industry, including making safety simple with a range of traffic control products that caters to a wide variety of work site scenarios.
3. Sense of Pride: Our staff are advocates for our products and participate in not only selling Portable Temporary Traffic Signals and AFADs, but also creating them. We're thrilled to have a team of professionals who are committed to improving our products and exploring new innovations to help keep workers and citizens safe. Our team's dedication to safety and product development is evident in their approach to creating, selling, and marketing our unique range of products.
4. Commitment: North America Traffic is lucky to have customers who are as committed to us as we are to them. North America traffic's commitment to worker safety and reducing work-related fatalities has expanded beyond our facility to the hearts and minds of our workers and customers, who are passionate about work zone safety.
5. Integrity: From producing high quality traffic control products to providing 24-hour technical support, we ensure that our team is doing everything we can to provide you with the best service possible for every stage of your job.
When you choose to purchase Portable Temporary Traffic Signals and AFADs from North America Traffic, you are working with a company that puts intention and passion into every part of its business, including both its employees and its products.
Let's Make Safer Work Zones Together
Although North America Traffic began as a small entrepreneurial venture, our production has grown to include an effective line of AFADs and PTLs, has moved to a facility that covers 25,000 square feet that is home to 35 employees. We want to make the efficiency and excellence of our products accessible to all; if you're interested in one of our Portable Temporary Traffic Signals or AFADs, contact us or find the North America Traffic dealer nearest you and join us on our mission to make safer roads across North America.
Tags:
|
AFAD
|
Portable Temporary Traffic Signal