We're Redefining Safety on Jobsites One Portable Traffic Light at a Time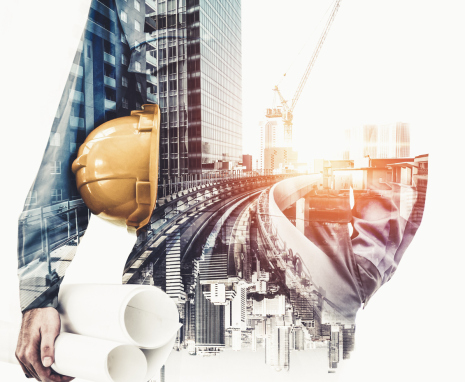 North America Traffic is your advocate for safe working conditions on job sites. We love what we do and will continue to liaise with the Federal Highway Administration (FHWA) and the Occupational Health and Safety Administration (OSHA) to improve regulations for roadway work zones for workers. And, while we've always been innovators, we consider ourselves to be caretakers, too. North America Traffic's chairman and owner, Peter Vieveen, has spent many decades perfecting his products to bring his vision of safety to fruition. His efforts eventually led him to develop and expand a line of Automated Flagger Assistance Device (AFAD) and Portable Traffic Lights (PTL) for workers across North America and beyond. As North America Traffic continues to be a major producer of traffic control devices, our products have also shaped the industry's standards and have earned us a reputation as a company that cares.
North America Traffic's products continue to ignite a passion for worker safety across Canada, the United States, and across the globe. Our portable traffic signals and AFADs provide workers with unparalleled safety and efficiency on job sites everywhere. Peter's passion for safer work zones and accident prevention is shared by all North America Traffic employees and dealers at every level of service. It's our mission to follow core values and to inspire change within the construction and road work industries.
We believe that safety is a right, not a privilege, and that proper equipment should be mandatory and accessible to all. Rather than relying on workers or unions to enforce abstract principles, our products make it easy to work safely. Our equipment is designed with the user in mind and ensures that you can integrate safety measures in a cost-effective and timely manner.
Safety Made Tangible
Let's face it: there's a lot of information on workplace safety out there. Safety training is an essential part of any job, but workers need more than just handbooks to keep themselves safe. That's why North America Traffic is proud to manufacture products that make safety tangible. Your understanding of safety procedures shouldn't stop at orientation safety manuals; workers need specialized equipment that can help them navigate through the dangers of road work. Peter Vieveen used his own experience as a flagger to come up with specialized safety equipment that could be used by road workers. The portable traffic signal and AFAD were engineered for real-world scenarios and were Peter's attempt to protect workers from a dangerous work situation.
North America Traffic's products are the result of many years and various meetings with the American Traffic Safety Services Association (ATSSA) and National Committee on Uniform Traffic Control Devices (NCUTCD). Peter's knowledge of the safety pitfalls within the industry enables us to create products that address shortcomings on job sites, and to invent solutions that pertain specifically to traffic control.
The AFAD, which was developed over 20 years ago, marked Peter's first foray into traffic control manufacturing. Today, we supply North American and international workers with two flagging devices designed for short-term job sites. Both devices are made with visibility, safety, and reliability in mind. The RCF2.4 is a variation of Peter's original AFAD design and is the premier alternative to flaggers on short-term roadwork projects. It can be controlled from a distance, requires minimal supervision and only requires one person for set up. The PTL2.4LD was also created in response to increasing worker safety on short-term projects. If you need a portable traffic signal for a job site, we've engineered five different devices to cover your needs and increase safety for your diverse applications. Our AFADs and portable traffic signals comply with the standards of both the Manual on Uniform Traffic Control Devices (MUTCD) and National Electrical Manufacturer's Association (NEMA TS-5), reinforcing North America Traffic's reputation as a trusted and well-liked player in the traffic control industry.
Why You Should Choose North America Traffic as Your Supplier
"North America Traffic are true professionals; they know their line of work and understand the requirements of each contract and set up. The technology and operation of their equipment is second to none yet, user friendly. They make me look great."
—Valued Customer Terry Morin of Able Rental
Our reputation for quality and safety is reflected through the satisfaction of our customers. We're thrilled to create products that not only support workers and employers, but also give suppliers and dealers a product that they can feel confident in selling. Terry's thoughtful testimony shows how the quest for safer working conditions isn't just about making AFADs and portable traffic signals, but about getting dealers and workers to stand behind our products.
So, what else sets North America Traffic apart? Well, we've relied on five core values to keep our business thriving and to show our customers that we have their best interests at heart. Our core values apply to all aspects of our operation:
· effective
· innovative
· sense of pride
· commitment
· integrity
Whether you're looking to purchase a product, need technical support, or are one of our dealers, our goal to produce reliable, safe equipment is our foremost priority. Each employee, from our management team to our manufacturers, will do everything they can to provide you with an experience that connects to our values. We've worked diligently to develop and introduce new temporary traffic lights and portable traffic signals for changing industry standards and specialized job sites. North America Traffic wants to give the traffic control industry more than just suggestions or recommendations; we are committed to providing solutions.
Produce Safe Worksites
North America Traffic's AFAD and portable traffic signals have created well-known benchmarks within our industry and we're continuing to pave the way for safe work sites by developing new solutions for worker safety based on our values. We believe that safety should be available to everyone. So, what does your version of safety on the job look like? Find the AFAD or portable traffic signal that's right for your job site by contacting us or a dealer near you today.
Tags:
|
AFAD
|
portable traffic signal