How to Winterize Your Fleet with NAT
Winter is on its way in, is your fleet ready?
As the days grow shorter and the temperatures continue to fall at a record pace, it's important to ensure that your fleet is prepared for the cold months that lie ahead. Winterizing your fleet prevents damage to vehicles and equipment while ensuring optimal fleet safety during some of the harshest conditions your crew will likely be faced with all year.
Today, we'll discuss the importance of winter maintenance and provide you with several tips to ensure your North America Traffic Control systems are ready for the upcoming season.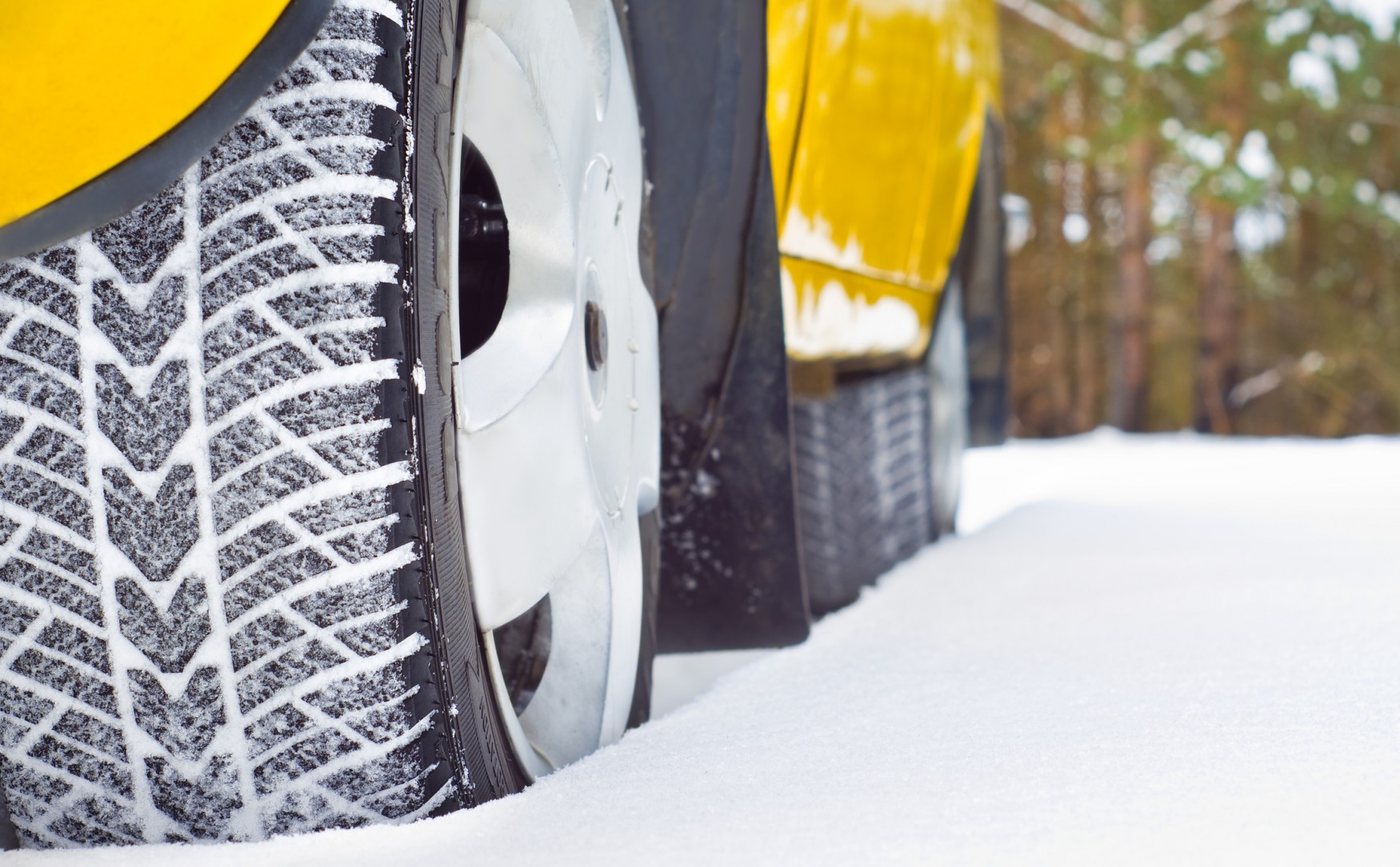 The Importance of a Winter Preventative Maintenance Plan
Winterizing your fleet is essential to the ongoing maintenance and upkeep of your business. As a fleet owner, you spend thousands of dollars on equipment each year. Taking care of your valuable investments with preventative maintenance will ensure that they last longer and perform better.
Regardless of whether you plan on storing your equipment or using it every day, with an efficient maintenance plan, you can protect your trucks, equipment and other assets from the heavy snow, ice and cold temperatures known to wreak havoc over the winter months.
How to Effectively Store Equipment Over Winter
If the winter months are your fleet's off-season and you plan on storing your equipment until spring, you'll need to take appropriate steps to ensure optimal protection from the elements.
Here are some important things to consider before overwintering your invested equipment.
Gravity: winter weather can cause tracks to freeze to the ground and tires to develop flat spots. Prevent this from happening by setting tracked machines on wooden planks and raising wheeled machines' chassis to relieve static tire weight.
Weather: direct exposure to weather can be devastating to your equipment. Always keep them covered to ensure they are protected from snow buildup and wind. If possible, store your equipment in a fully enclosed shop or shed.
Humidity: winter conditions give way to low air humidity, which over time can have devasting effects on your equipment. Well known to dry out parts like seals, electrical lines and hydraulics, winter's low air humidity is yet another reason why storing your fleets equipment indoors is ideal.
Preparing Equipment for Winter Use
If your fleet is operational during the winter, it's important to take steps to prepare for a safe and successful season. And the best time to start is now. Winterizing your equipment when nighttime temperatures begin to drop, but daytime temperatures are still agreeable provides a safe, and warm way, for crew members to prepare for the upcoming season.
Here are some tips, we've gathered to help you winterize your equipment.
Trust thy Manual: when in doubt, consult your equipment owners' manual. It likely contains winterizing instructions.
Clean machines: road salts and grime are known to quickly pile up come winter. Give your equipment a pre-winter power wash and hot scrub every so often.
Lubricate parts: lubricating your equipment is a great way to offer protection against rust. Depending on the type of equipment, this could include undercarriage components, boom and stick arms, bucket connections, etc.
Predetermine tire inflation pressure for cold weather: tire pressures naturally drop in low temperatures and untreated air tends to crystalize, which can cause winter woes. As a result, some equipment owners inflate winter tires with a dry nitrogen additive that won't freeze or fluctuate in pressure.
3 Tips to Maintain Your NAT Traffic Control Systems
Maintaining the overall health of your NAT traffic control devices is important, especially as the winter weather sets in. Although some of the above tips can be used to prepare and maintain traffic control systems, North America Traffic has created its own winter maintenance plan specifically geared toward its traffic control solutions.
Follow these three tips to ensure your NAT devices are ready for winter:
1. Create a Maintenance Schedule
The most important part of a winter maintenance plan is creating a schedule. Whether it be weekly, monthly, or quarterly, it's important to create and follow a schedule that works for you. Performing routine maintenance is necessary to ensure safety while in tow, as well as the longevity of the unit. By staying on top of preventative maintenance, you can ensure that your traffic control devices stay in pristine condition throughout the year– not just during the winter months.
2. Inspect your batteries
The batteries are the heart of your traffic control unit, so it's important to make sure they are in good shape for the cold months ahead. To do this, you need to ensure your units are routinely charged to maintain optimum performance. It's also a good idea to check water levels in the batteries at least once a month to make sure there is 1/8" of water above the plates. Anytime water is added, the unit MUST be charged for 24 to 48 CONTINUOUS hours. If storing your North America Traffic Control units outside, tilt the solar panels to the south and always keep them clear of snow.
3. Inspect your trailer components
Trailer components act as the foundation of your portable traffic signal's towing system. They are often overlooked when it comes to preventive maintenance and upkeep, but these mechanisms work hand-in-hand with your NAT traffic control devices. In fact, if one of these necessary components is broken or damaged, it could prevent your trailer from staying connected, prohibiting it from towing your portable traffic signal or flagging device. To ensure proper function, routinely examine your trailer, including the tongue hitch coupler, locking pins, tongue/draw bar, tires and running lights.
Download Your NAT Maintenance Checklist Today
Maintaining your portable traffic signals and flagging devices is essential to preventing physical damage, operational failures, unnecessary downtime, and additional costs. Although some of our all-season products, like the PTL2.4X Portable Traffic Signal, are built to withstand temperatures ranging from -40º C to + 80º C ( - 40º F to 176º F ) and winds up to 90 mph (129 km/hour), performing winter maintenance ensures they're able to operate at peak performance.
Visit our website today and login to your dealer account to gain access to product-specific maintenance checklists for all North America Traffic PTL and flagging devices! Don't have a dealer account? Sign up now or send info@northamericatraffic.com an email to snag a copy of your winter maintenance checklist.
With a little bit of care and attention, your traffic control devices will be ready for winter in no time!