How the Moving Ontarians More Safely Act Protects Flaggers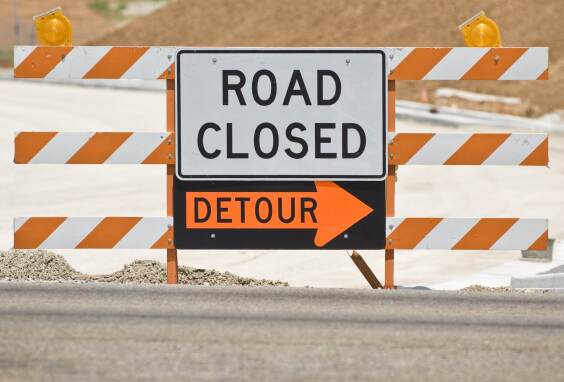 On July 1, 2021, Ontario began implementing the Moving Ontarians More Safely Act. This piece of legislation enforces stricter penalties for stunt driving, as well as improves safety conditions for commercial truck drivers, cyclists, and road workers.
While media attention has been focused almost exclusively on the former, the Act includes many benefits for flaggers and other road workers, with many in the industry suggesting that it has been a long time coming.
Despite an ongoing public awareness campaign aimed at drivers by the Ontario Road Builders Association (ORBA) in recent years, there has been a staggering increase in roadside worker deaths over the past two decades. Between 1999 and 2016 alone, there were 309 road worker deaths, leading the road construction industry to be classified as "high risk" employment.
A 2016 article by the CBC suggests that the last major update to legislation governing the health and safety of road workers was completed in 1998 after the death of Dick van Rooyen, a construction supervisor who was struck by a university student who had fallen asleep at the wheel on Highway 401 in Chatham-Kent.
This new legislation acknowledges the tremendous value that Automated Flagger Assistance Devices (AFAD) can play in protecting workers by permitting their use "as an additional traffic control tool in construction zones to reduce the need for construction workers to physically stop traffic themselves."
At North America Traffic, improving the safety of workers in all types of work zones and applications has always been our number one priority.
In 1987, after a long career in the construction industry and witnessing the many dangers associated with road work, our chairman and founder, Peter Vieveen set out to develop a solution that would protect workers while also increasing job site efficiency. That solution would materialize in the form of the world's first AFAD device, produced under the RC Flagman moniker, which has been continually optimized to maximize safety and efficiency in the decades since its innovation.
Unfortunately, the general public still tends to respect the machine arm over a person on the road with a Stop/Slow paddle. For this reason, the RCF 2.4 AFAD device is the safest alternative to human flaggers for temporary, short-term work zone traffic control.
The RCF 2.4 is a single head AFAD with a gate-arm design to be operated by a Traffic Control Person via remote control from a safe location. The device's user-friendly design streamlines efficiency on job sites by significantly reducing the time invested in training, while its lightweight design makes transport and synchronization a breeze!
The RCF 2.4 is compliant with both the MUTCD and NEMA TS-5 environmental standards. Our sustainable solar power solutions help to extend the battery life of the RCF 2.4, enabling the device to operate for 228 hours per cycle, even in low-light conditions!
Our technology has been federally approved for use in Canada and the United States. In the years since, North America Traffic has emerged as an industry leader and has even contributed their expertise to developing national legislation around AFAD devices in the United States.
With our many years' experience, North America Traffic is still the best choice for Portable Traffic Signals and AFAD devices. We look forward to many more years of servicing our industry with innovative, focused, and safe solutions for traffic control. To learn more about our products, request a quote or find a North America Traffic dealer near you, visit our website today!