Celebrating Our Legacy of Traffic Control through Continued Development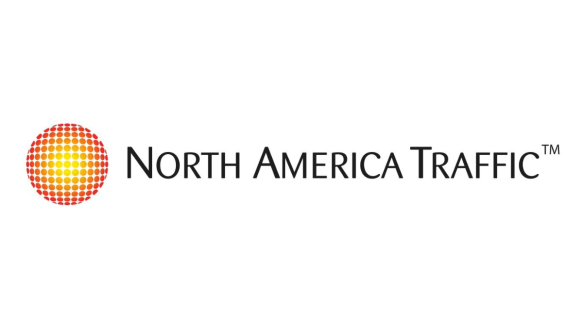 This month, we're sharing some of our company's development, including past milestones and the ongoing innovation of our products and services. Started by company founder Peter Vieveen, North America Traffic has gone from producing only one AFAD device to multiple temporary traffic signals.
As our company grows, so too does our passion for educating the public on the importance of traffic safety: we're excited to offer online training courses and 24/7 customer service. So, as we near the end of summer, we're reflecting on how one automated flagger assistance device has transformed into a full-time commitment to making roadside job sites safe for all.
The History of Our Portable Temporary Traffic Signals
Although our company is privileged to have a presence in the traffic control industry, our beginnings were humble: Originally, North America Traffic was a garage-run side-gig of Peter Vieveen, a cost estimator who had worked as a flagger in his teenaged years.

After working on various job sites and seeing first-hand the dangers, and the costs, associated with human flaggers, Peter was inspired to find a solution that would enable job site managers to control traffic and protect their workers. In 1987, Peter produced the first conceptual drawing of the AFAD, which he didn't attempt to build until about 5 years later. Under the name RC Flagman, Peter presented his debut AFAD to the Ontario Ministry of Transportation, which signaled the device's first foray into the road work industry. However, the eventual success of his AFAD didn't stop Peter from improving the product: Since its conception, the AFAD has undergone several transformations to maximize its safety and efficiency.
Eventually, the iconic AFAD was approved in both Canada and the United States Under the Department of Transportation (DOT) and the Manual on Uniform Traffic Control Devices (MUTCD). North America Traffic's portable traffic signals and AFADs can be found on job sites in North America and beyond.
The Road to Innovation Never Stops!

Although the AFAD and PTL are now fixtures in the road work industry, our quest to make job sites safer is far from over! In addition to perfecting the AFAD, North America Traffic has continued to introduce new flagging devices and portable traffic signals to support the need for improved visibility, safety, and efficiency on short-and-long-term jobs.

Here are just some of the ways that our team is continuing to make safety accessible to workers, managers, and citizens:

1. Authorized Dealership Locations: North America Traffic is proud to have authorized dealers situated throughout North America, which gives our customers the opportunity to rent or purchase portable temporary traffic signals at their convenience. Simply visit our website and fill out our form to find a dealer near you!
2. Virtual Demos: We're thrilled to offer our clients free virtual demonstrations of all our products. Whether you want to receive training for an AFAD or would like a technical explanation of one of our portable traffic signals, North America Traffic can accommodate simple or technically in-depth demos for small or large groups. Ayse Ilhan, our Product Support Representative, is also on hand to provide customers with on-going educational resources, like online courses, videos, and webinars to help dealers and workers use their PTL or AFAD with confidence! Contact us now to learn more about our training sessions!
3. 24/7 Customer Support: Did you know that our customer service team is available 24 hours a day to support you? We're proud to provide technical assistance to individuals on and off the jobsite and will use all our resources to get you the technical support or maintenance that you deserve. And, if you're looking for more information about your machine's batteries, programmable features, or operational tips, check out our FAQ's!

Your Journey to a Safer Work Site Starts Here
Peter Vieveen's dedication to safety, and his zest for innovation, have given our team members an insatiable drive to do more. Through the new leadership of our management team, North America Traffic has continued to not only sell its products, but also educate its customers through providing maintenance, resources, and ongoing support. Request a quote today to discover how industry-leading innovation can transform the way you work.