North America Traffic and McLeod Safety Team Up for Approval of Gen 3 PTL2.4x in Nova Scotia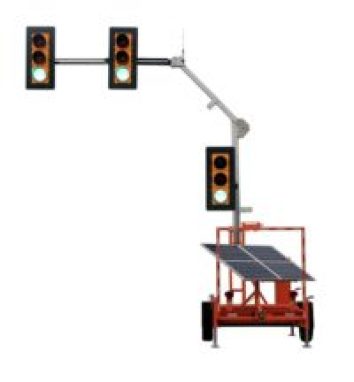 Obtaining approval in Nova Scotia of our Portable Traffic Signal has been on North America Traffic's priority list for two years. With the launch of our new Generation 3 PTL2.4x, we now meet the Province's specification.
North America Traffic was fortunate enough to be able to work with McLeod Safety, a local traffic control company who was integral in getting our PTL2.4x in front of the TIR (Department of Transportation and Infrastructure Renewal) for the approval process.
After collaboration between NAT and McLeod Safety, the team was able to set up an appointment with the TIR. NAT delivered a set of PTL2.4x's and some of its team members travelled to Nova Scotia to meet with McLeod Safety providing a demo for the pre-approval. The TIR members were very impressed with the ease of use and flexibility of the PTL2.4x.
The final approval process required the machines be put into action in a real-life scenario. Doug at McLeod Safety got the portable traffic signals out on a location resulting in final approval from the TIR.
McLeod Safety will be North America Traffic's representative of Portable Traffic Signals in Nova Scotia.
A warm welcome to the McLeod Safety team and congratulations to all on the approval of the PTL2.4x in Nova Scotia.
About North America Traffic Inc.
North America Traffic was launched as R.C. Flagman in 1993 when Peter Vieveen built the world's first Remote Controlled Flagman™ out of his garage. At the time, Mr. Vieveen was a Senior Estimator in the construction industry with over 25 years of construction experience. He understood the importance of reducing costs while increasing safety. North America Traffic now operates a full production facility, and its products have been used on thousands of projects across North America. Today, the company is the leader in traffic control systems, with 4 different models of portable traffic signals and Automated Flagger Assistance Devices to meet all traffic control needs.
For more information please contact customer service:
Toll free: 1-877-352-4626 (USA and Canada)
Phone: 905-835-0800
Fax: 905-835-0453
Email: info@northamericatraffic.com
North America Traffic Inc.
7 Petersburg Circle
Port Colborne, Ontario, Canada, L3K 5V5