What the $1 trillion U.S. Infrastructure Bill Means for the Construction Industry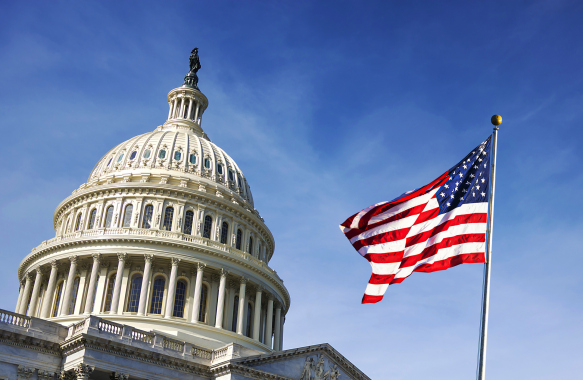 After much deliberation and handwringing by progressive factions within the Democratic Party, U.S. Congress has passed President Biden's $1.2 trillion bipartisan infrastructure bill. The legislation passed with a final vote of 228-206 last Friday, with thirteen members of the GOP supporting the bill and six House Democrats defecting from the majority to oppose it.
The enactment of this ground-breaking legislation represents a massive victory for the Biden presidency, who were able to deliver on one of their key campaign promises, but it is also a significant victory for the construction industry and for the American people at large, allocating $550 billion of new federal investment in the country's decaying infrastructure.
Over the next five years, these expenditures will revitalize America's roadways, bridges, mass transit, rail, airports, ports, and waterways, as well as the nation's broadband infrastructure, electric grid, and water systems. It will also contribute to sustainability efforts, offsetting the effects of climate change by building a nationwide network of plug-in electric vehicle chargers.
While this unprecedented investment is expected to massively stimulate the construction industry at home, creating quality jobs for thousands of Americans, industry professionals have expressed concern about their ability to meet increased demand as unprecedented labour and material shortages continue to ravage the industry domestically.
For some time, the U.S. construction industry has been losing workers at a rapid pace. After the mass exodus of more than 1 million workers over the last year, the sector has recouped nearly 80% of its workforce, but still finds itself 238,000 bodies down from pre-pandemic levels, according to statistics from the U.S. Department of Labour.
According to recent projections by Associated Builders and Contractors, construction businesses will need to source an additional 1 million workers over the next two years to meet increased demands for new home construction and improvement projects driven largely by an increase in people working from home since the onset of the COVID-19 pandemic.
In a recent article for Bloomberg News, journalists Katia Dmitrieva and Joe Deaux report that domestic labour shortages are further complicated by material shortages—of steel and cement in particular—as the result of "a sudden reopening of the economy after last year's shutdowns."
A recent article by pundit Lucy Perry published in the trade magazine Construction Equipment Guide (CEG) similarly oscillates between relative anxiety and unrestrained optimism for prospective manufacturing growth and increased demand for the domestic construction business.
So, what is the solution?
North America Traffic has always been a solutions-oriented company. Innovation is just one of the five pillars upon which our company was founded over 25 years ago.
Improving the safety of workers in all types of work zones and applications has always been at the forefront of our innovations. We truly believe that when properly utilized, disruptive technologies can be used to improve the lives of workers while delivering new efficiencies to businesses.
Everybody Wins with North America Traffic
Our Portable Traffic Signals (PTS) and Automated Flagger Assistance Devices (AFAD) present a viable solution to nationwide labour shortages by increasing job site efficiencies, allowing manpower and resources to be allocated where they are needed most. As the world's leading design-manufacturer of PTS and AFADs, we are ready and willing to meet the increased demand.
We are delighted to continue to serve our industry in these uncertain times. Visit our website today to discover how North America Traffic can transform your business and inject new efficiencies into your workflows. Contact us toll-free by phone at 1-877-352-4626, send us a message, or find a North America Traffic dealer near you.