OSHA Safety and Equipment training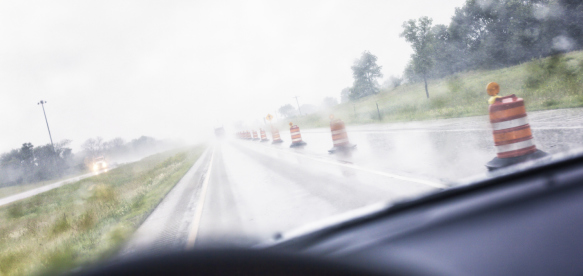 Low Visibility Road
"In FY19, OSHA provided a record 1,392,611 workers with training on safety and health requirements through the Agency's various education programs, including the OSHA Training Institute Education Centers, Outreach Training Program and Susan Harwood Training Grant Program."
— OSHA Trade Release, United States Department of Labor
Temperatures aren't the only thing on the rise this spring! As we prepare for National Work Zone Awareness Week (NWZAW) next month, we're reminded that successful safety measures are also on the rise. So, as we welcome spring and enjoy some warm-weather activities, there's no better time to celebrate our continued safety efforts: After all, 'tis the season for roadwork.
At North America Traffic, it's our goal to make sure that road workers and civilians stay safe so that they can continue to enjoy spring. And while increased workplace inspections illustrate a national push for tighter safety regulations and standards, we believe that the best way to keep workers totally safe is to take them off the road entirely. And we're proud to make products that can help our customers do that.
Fiscal Year 2019 Shows Rise in Worker Safety Awareness
How do we increase demand for worker safety? We start by continuing OSHA's excellent work, which means implementing more temporary portable traffic signals and Automated Flagger Assistance Devices (AFAD) to protect workers, and pedestrians, against roadside hazards. According to an end-of-the-year press release, OSHA's enforcement and compliance numbers for 2019 "show a significant increase in the number of inspections and a record amount of compliance assistance to further the mission of ensuring that employers provide workplaces free of hazards." Although employers are, under OSHA, responsible for their workers, it's also up to the public, and employees, to put pressure on employers and institutions to abide by all safety regulations.
Our mission is to keep road workers safe. North America Traffic has been designing temporary portable traffic signals and AFAD's for decades and have built a diverse product line to suit the needs of short- and long-term projects. We are happy to work with you to provide customizable solutions that are innovative, cost-effective, and, of course, safe!
Thanks to OSHA's On-Site Consultation Program," OSHA was able to identify 137,885 workplace hazards across North America. And, according to the 2019 Fiscal Year report, these no-cost consultations "protected 3.2 million workers from potential harm." We hope that, someday, road work standards include keeping workers out of harm's way and off the road. And that's exactly what our AFAD's and temporary portable traffic signals are here for.
Creating a Safe and Secure Work Environment
Here are just a few of many reasons why you will feel safe with North American Traffic:
· Our International Standards: Did you know that our facility is ISO 9001:2015 certified? This means that our team and process are efficient, organized, and that North America Traffic is committed to consistently finding ways to improve our products and our processes to satisfy both customer and regulatory requirements. We're held to an international quality standard that you can trust. We use a 5S Lean Manufacturing system that guarantees efficiency and reliability.
· Expertise: We're traffic signal specialists. In fact, we're pioneers. Our first-hand experience in creating temporary portable traffic signals means that our knowledge is unparalleled, and that we're always on hand for support. We have exceptional insight on our products and have technical experts available 24/7 to troubleshoot your issue if anything goes wrong. We educate our customers and can help you get the equipment fixed properly (and safely).
· Ease of Use: We want our equipment to optimize time, efficiency, and of course, safety for our community and customers. The software is easy to use and only requires one person to set it up! Complex equipment can be intimidating and time-consuming to set up, but our devices are simple to operate and help you feel confident in your capabilities. It's easy to stay safe when instructions are clear.
· Family: We're passionate about what we do and are thrilled to collaborate with partners who align with our core values. Over the past 20 years, we've been fortunate enough to expand our business and maintain our focus on individual efforts and the values that make our company unique. Our stakeholders are part of our family and we're proud to stand beside them as we advocate for better safety standards.
· Safety: Safety is at the heart of everything we do. Our international standards, our expertise, our commitment to our core values, and our easy-to-use products all come together to safeguard employers, workers, and civilians from work-related injury or fatality. Let's stop accidents before they happen.
As a leader in traffic control systems, North America Traffic offers customers several models of temporary portable traffic signals and AFAD's. Did you know? Our products are battery powered and solar assisted, and different models may be used to suit your needs on the job. Our AFAD keeps workers off the road by replacing manual human flaggers with the assistance device. North America Traffic's president, Peter Vieveen, invented the first-ever prototype of the AFAD in 1994. Years later, the AFAD has been incorporated into the Federal Highway Administration's Manual on Uniform Traffic Control Devices (MUTCD), which means that our RCF2.4 is standard in the industry.
For projects that require equipment with extended runtimes, we've specially engineered the PTL2.4x, a portable traffic signal, to increase safety in work zones and at intersections. Its durable, highly visible, and can harness solar energy to increase run-time longevity. Some of our products can even be used together: for example, our portable lane control signals can be set up to interact with the PTL2.4X, for maximized safety and efficiency. This allows workers and employers to adapt to ever-changing environments and protect themselves against a diverse range of hazards.
Our Contribution
As we approach the 20th anniversary of NWZAW, we'd like to keep this year's theme in mind:
"Safe work zones for all. Protect workers. Protect road users. We can do it!"
Rewriting standards for roadworkers and road sites is the driving force within our company. Our temporary portable traffic signals, and our AFAD's, contribute to a secure work environment in more ways than one. In fact, purchasing or installing temporary portable traffic signals is just the start. We're in it for the long term and hope that the standards of quality and safety that we hold ourselves to outlast the duration of any project! Whether you wear orange on April 22nd in support of work zone safety (Go Orange Day) or are looking for a temporary portable traffic signal for your job site, North America Traffic is happy to help. For questions, call us or visit us online to find a dealer near you or download a brochure to learn more. We can make work zones safer together.
Tags:
|
temporary portable traffic signal
|
AFAD