Make it a safe summer with North America Traffic's Driveway Assistance Device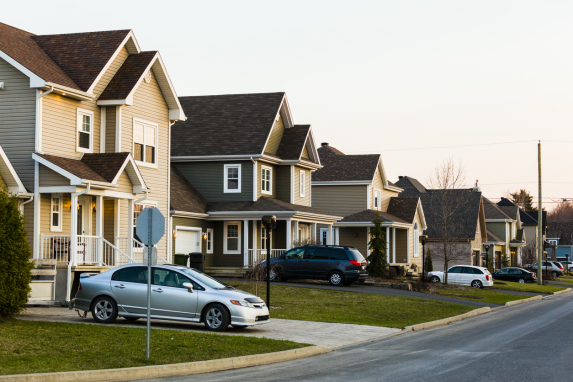 The arrival of summer brings us plenty of warm weather, outdoor activities, frozen desserts, and, of course, a variety of new construction projects! In fact, many construction companies anticipate summer as the busiest part of the year, and they depend on favourable forecasts to help them execute projects that will improve vital infrastructure in towns and cities. Although there have been fewer drivers on the roads during these past few months, largely due to the influx of work from home regulations, there's no guarantee that the roads will stay quiet all summer! So, in order to prepare for the usual rush of commuter traffic, many construction companies are hoping to get a head start on roadwork so that they can work quickly and efficiently to complete their projects.
But fewer drivers doesn't necessarily mean safer working conditions for road workers: drivers may feel more comfortable taking risks, like looking at their cell phones or going over the speed limit, during periods of light traffic. When traffic does pick up again, some drivers may also find themselves unaccustomed to busier roadways and may have difficulty navigating construction zones and the signage that comes with them. Single lane road closures can impede visibility on major roadways and residential areas, too, and can caused motorists to enter oncoming traffic. By installing proper equipment, such as a portable temporary traffic signal, employers can help keep jobsite workers and drivers safe.
Use a Driveway Assistance Device (DAD3.9) to Improve Visibility
At North America Traffic, we believe the best way to protect our citizens, workers, and drivers is to provide the appropriate safety devices to improve visibility in construction zones. According to the Manual on Uniform Traffic Control Devices (MUTCD), traffic control devices "provide the road user limited, but essential, information regarding regulation, guidance, and warning." When temporary traffic signals aren't visible from residential, or commercial, driveways, works can use the DAD3.9, which we designed specifically for driveways, to provide drivers with the proper visual cues they need to enter traffic safely and confidently.
Some construction zones will interfere with multiple driveways and lanes, which means drivers can have difficulty understanding where to go, or how to proceed into oncoming traffic. Multiple entrances can pose a threat to drivers, as well as workers, and would require many flaggers to keep traffic in control. To prevent flaggers from danger in a residential area, North America Traffic recommends positioning the DAD3.9 throughout a construction zone. The DAD3.9 interacts with the Gen 3 PTTS's to help maintain the flow of traffic, and its lightweight and user-friendly design makes the DAD3.9 the perfect assistant to our portable temporary traffic signals. With clear signage and bright lights, DAD3.9 not only signals to drivers that there is road work ahead but also lets drivers know how they can safely enter the construction zone from their driveway. Its lights will indicate when, and where, it is safe for drivers to move.
The DAD3.9 is The Perfect Accompaniment to Our Temporary Traffic Signals
Our passion for safety is evident in all that we do. We've specifically designed this device to be easy to operate, versatile, and visible. Your DAD3.9 complies with both the MUTCD and NEMA TS-5 standards.
The DAD3.9 is ideal for both long and short-term construction projects and should be placed in front of driveways in residential or commercial areas as an additional safety measure. used. The DAD3.9 must be paired with an existing Gen 3 portable temporary traffic signal, and workers can synchronize up to 18 other DAD3.9 in the work zone with existing portable traffic signals. Because the DAD3.9 has a small footprint, it can be used in smaller, residential areas where streets are narrow and are easy to remove once the job is completed. For long term construction jobs, workers can reposition the DAD3.9 as needed to maintain safety standards as the job progresses.
The DAD3.9 includes the following features:
· Small and lightweight, designed to have minimal footprint.
· Fast set-up and easy to reposition.
· A colored LCD controller screen.
· An excellent bank of batteries plus a 120-volt charger. The 8 batteries have a 6-volt deep cycle.
· Three 12″ LED signal lamps, which includes one red circular lamp (centre) and two red arrows, one on the right and one on the left.
· You can use up to 18 DAD3.9 within one construction zone.
· Enjoy 21-day operation without sun thanks to a 100-watt solar array.
The DAD3.9, when combined with any of North America Traffic's Gen 3 Portable Temporary Traffic Signals (PTTS), will help commuters and travellers find their rhythm on the road, and workers can quickly and confidently set up the DAD3.9 to help triage cars as they enter the construction zone.
Do You Want to Improve Safety on Your Job Site?
If you're looking to improve safety on your site and protect the well-being of workers, drivers, and pedestrians, then the DAD3.9 is the perfect counterpart to your operation. This device is designed for driveways only and will alert commuters and workers to oncoming traffic. it's a simple way to ensure directions are clear from all entry points. So, if you want to protect workers and drivers entering the job site, contact your local distributor to secure a DAD3.9. North America Traffic will help you get the job done.
Tags:
|
Driveway assistance device
|
Temporary traffic signal