Facts to Know About Your Road Safety Standards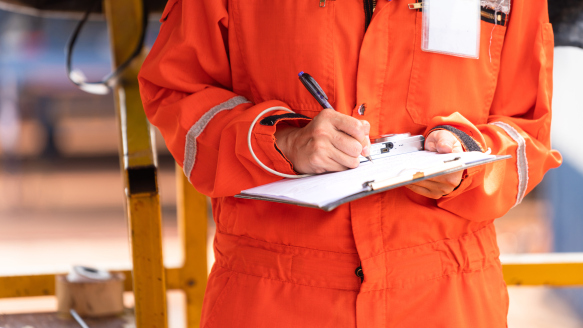 We've mentioned before that all our portable traffic signals and AFADs are compliant with both MUTCD and NEMA TS-5 standards. But what does this mean for you? How do these standards act to keep you safe on the road?
To keep you informed and up to date about the rules and regulations in place to protect you, this blog will outline the standards, documents and systems that support your commute and keep traffic running smoothly.
The MUTCD
The Manual on Uniform Traffic Control Devices (MUTCD) is a document issued by the Federal Highway Administration of the United States Department of Transportation. It's the U.S. official specification guide to the minimum standards all traffic control devices must meet.
Traffic signs, road surface markings, and signals are designed, installed, and used. This document acts to set minimum standards for all traffic control devices in North America. Road signs, highways markings, traffic signals, railroad lights, and more are all part of the standardization outlined by the MUTCD.
One large standard that the MUTCD uses to keep your roads safe is uniformity. The MUTCD ensures that the shape, size, colours, and fonts of all road markings are standardized. With a code to follow when it comes to signage, these signs can enhance driver safety and compliance to road regulations.
Think about it. Whether you're driving in your hometown or a different part of the country, a red octagon tells you to stop, a solid white line tells you where your lane is, a yellow line tells you where not to cross over and flashing red lights with a red and white stripped banner warn you of an oncoming train. With standardization being tightly monitored and regulated, drivers can rest assured that their traffic signals are in peak condition for safety.
The NEMA TS-5
The NEMA TS-5 standard covers traffic signaling equipment used to facilitate and expedite the safe movement of traffic and the work that goes on in the respective work zone. When it comes to construction zones, emergencies, or traffic bottlenecks, it's important that there are temporary signals in place to alert drivers to key details about the road.
The NEMA outlines several factors that all temporary signals, auto flagger devices and road signs must follow to be approved for use. Here are some of the safety aspects outlined by the NEMA TS-5:
Functionality
Transportability
Configuration
Fault detection
Physical placement
Trial safety
Uniformity
Power systems capability
You're in good hands
When it comes to road safety, it's all hands-on deck. North America follows the standards laid out by the MUTCD and the NEMA TS-5 to ensure that your roads are safe and secure. For 25 years, we've been the leading design-manufacturer offering Automated Flagger Assistant Devices and traffic Signals. It's all we do, and we do it the best. If you have a project, request a quote today and trust North America Traffic to keep your roads safe.
Tags:
|
Auto Flagger Device
|
Temporary traffic signal